SMS Implementation Plans
Industry approved SMS implementation plans help aviation service providers to plan and review their mandated SMS programs. These checklists come from an industry accepted best practices.
Why download these checklists?
These SMS implementation plan checklists:
Educate you as to the mandated SMS requirements;
Serve as templates when starting their SMS programs; and
Review implemented SMS programs on an annual basis.
SMS implementation plans should be used as:
Roadmaps for SMS programs; and
Discovery tools to discover where to focus efforts on improvement.
Two checklists to choose from:
ICAO; and
Transport Canada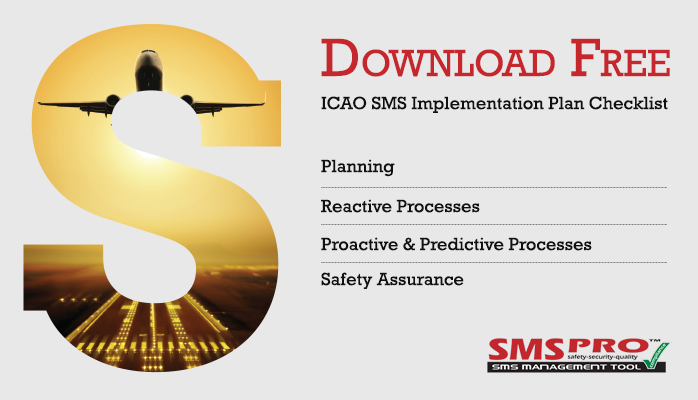 Site content provided by Northwest Data Solutions is meant for informational purposes only. Opinions presented here are not provided by any civil aviation authority or standards body.