What Is This SMS Implementation Phase 3 Checklist
Phase 3 of implementation is largely where you establish your Safety Risk Management process(es), as well as design other elements of your SMS that will be critical for Safety Assurance activities.
Phase 3 is quite extensive and is often the biggest hurdle for most organizations to implement, as you will be designing a majority of your SMS in this phase.
This checklist helps you establish your Safety Risk Management Process and other critical Phase 3 elements by:
Providing a checklist with the 10 things you need to do to

complete Phase 3;
Discussing goals

of Phase 3; and
Including further implementation

resources.
Why Download This Free SMS Implementation Checklist?
This checklist is useful because it:
Allows you to

track Phase 3 implementation;
Links to

other checklists

that can be used to implement specific elements of Phase 3;
Ensures your Phase 3 implementation is complete; and
Provides know-how

for Phase 3.
Download this checklist by filling out the form to the right! It's free!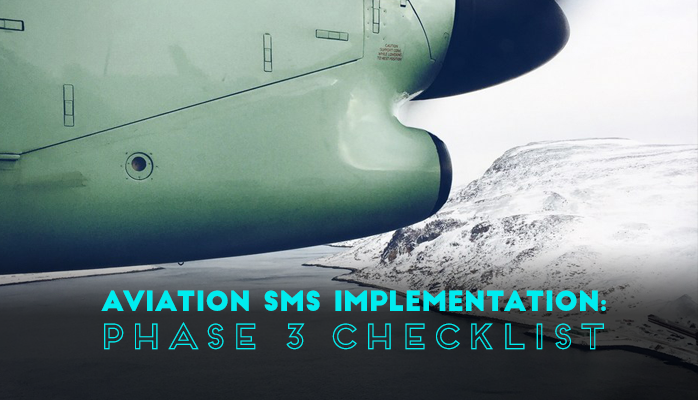 Site content provided by Northwest Data Solutions is meant for informational purposes only. Opinions presented here are not provided by any civil aviation authority or standards body.
Please Share if You Find This Helpful