Leading Indicators
Aviation SMS programs' leading indicators are the essence of proactive risk management.
Leading indicators identify precursors to risk, and are the bread and butter of mature aviation safety programs.
Leading indicators are often the pinnacle of quality key performance indicators.
Why Download This List?
See 40 universal leading indicators for 8 different areas of your safety program;
Identify new KPIs for your SMS program;
Improve your proactive risk management performance; and
Begin your journey towards a best-in-class risk management program.
Each leading indicator on this list is relevant to most safety programs, but you can also adapt each one to fit the particular "language" and needs of your safety program.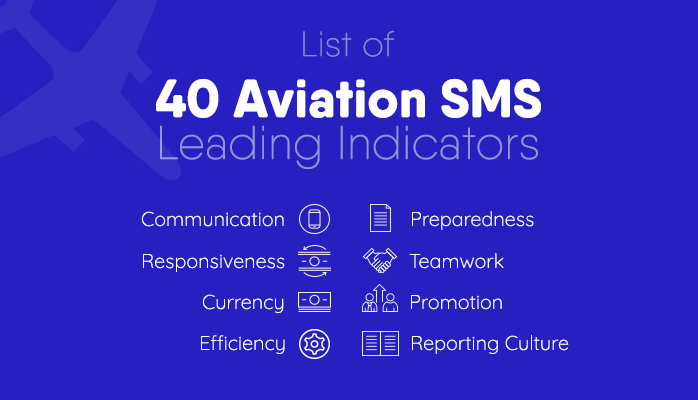 Site content provided by Northwest Data Solutions is meant for informational purposes only. Opinions presented here are not provided by any civil aviation authority or standards body.
Please Share if You Find This Helpful