Need a Hazard Register?
Tired of spreadsheets?
Need tools that effectively integrate SRM and SA?
Want to quickly generate reports with a couple mouse clicks?
Safety Risk Management (SRM) and Safety Assurance can be managed easily using these tools.
Limited Aviation Safety Budget?
Budget commitments for aviation SMS program can be hard to get.
Safety departments with limited software tool budgets are not able to use time-saving SMS database tools, but there here is an option.
When budget stops you from acquiring SMS tools, we might be able to help.
Have at least $300/month to spend on SMS software tools?
Keep reading.
With our "Name your price" program, you get excellent tools fitting your budget.
How to name your price?
Tell us size of your company and basic company info

Pick your "required" modules

Tell us how many users need access to your system

Provide your monthly SMS software budget range

We provide an SMS Pro configuration suited to your budget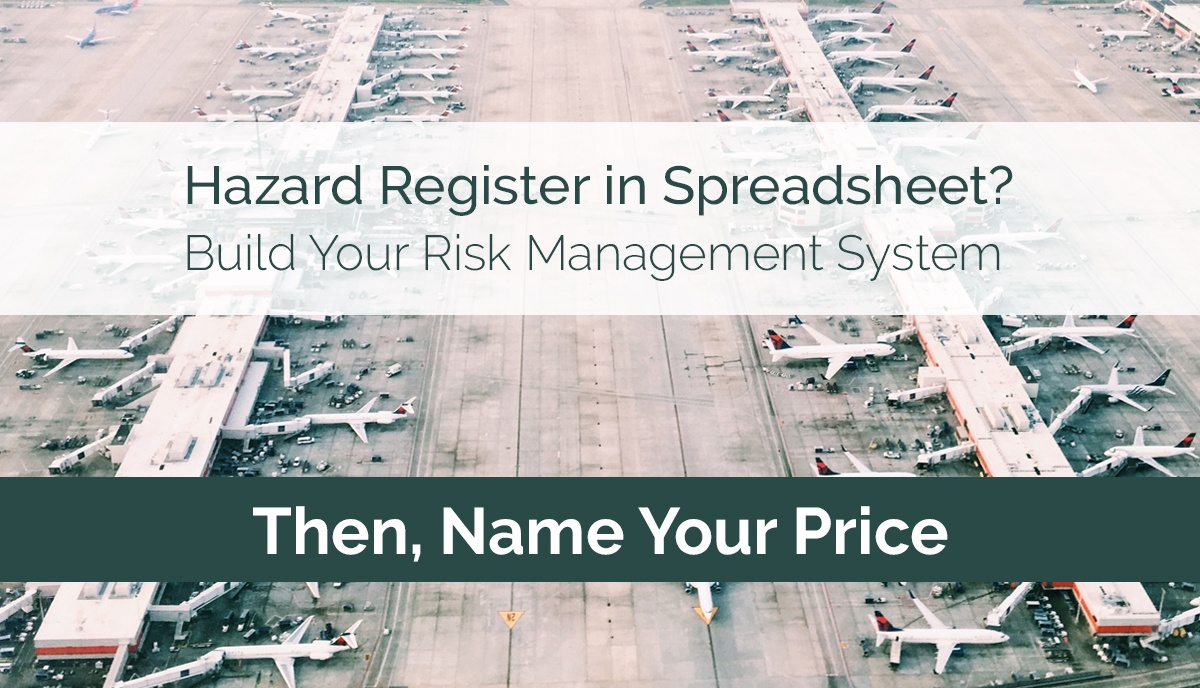 Site content provided by Northwest Data Solutions is meant for informational purposes only. Opinions presented here are not provided by any civil aviation authority or standards body.
Please Share if You Find This Helpful