What Is This Hazard Reporting System Checklist
Your hazard reporting system is the backbone of your safety assurance process, as it will be the primary way you collect data and address safety issues.
This checklist is indispensable for either reviewing or implementing your hazard reporting system in a timely and complete manner following best practices. This checklist includes:
10 checklist items;
Organized by type of hazard reporting implementation;
Includes best practices for implementing a reporting system; and
Includes most important activities for hazard reporting systems.
Why Download This Free Checklist?
This checklist is useful because it:
Allows you to track hazard reporting system implementation;
Ensures your hazard reporting system is complete;
Provides know-how for implementing hazard reporting systems; and
Offers employees best opportunity to develop an effective hazard reporting culture!
Download this checklist by filling out the form to the right! It's free!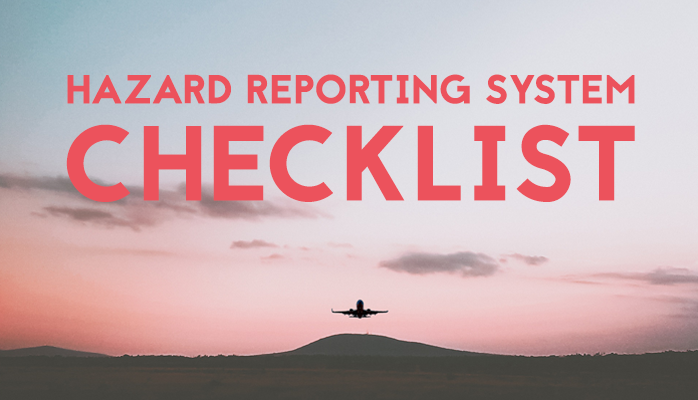 Site content provided by Northwest Data Solutions is meant for informational purposes only. Opinions presented here are not provided by any civil aviation authority or standards body.
Please Share if You Find This Helpful