EASA ECCAIRS Integration Video
This video is useful to three groups:
Airline and airport managers;
Safety managers;

and

Aviation IT managers
Why watch this free video?
See what is required.
See examples of how it can be done in your system.
Airline and airport managers benefit by learning what is required with the new EASA regulations.
Become informed of requirements;
Save time from reading boring docs;
Ensures path to compliance.
Safety managers and IT managers benefit by comparing their safety program against the
EASA requirements;
Another system.
If you need help designing your system, contact the SMS Pro development team.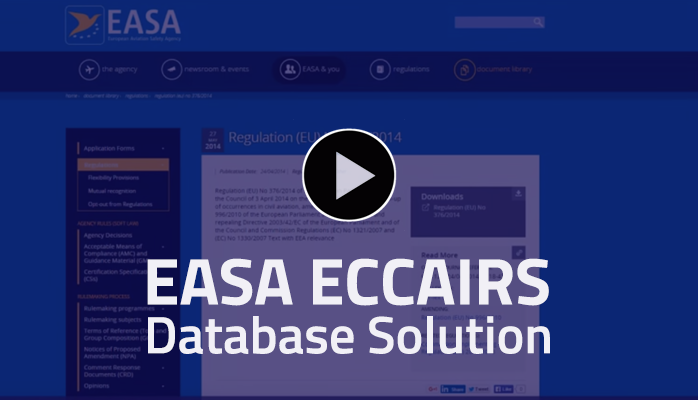 Site content provided by Northwest Data Solutions is meant for informational purposes only. Opinions presented here are not provided by any civil aviation authority or standards body.
Please Share if You Find This Helpful