ebook - How to Be Compliant with FAA SA Process
Safety Assurance (SA) is essential to aviation service providers' daily risk management activities.
To be effective, one needs to understand the compliance requirements.
These requirements can be confusing, and hard to understand in the context of the operational environment. This free eBook is an essential guide to understanding what your SMS program needs. The eBook:
Step by step guidance through the FAA's Safety Assurance process compliance requirements;
Clarify vague Part 5language; and
Simplifies requirements by putting them in the context of the operational environment.
How this eBook helps service providers:
Offers an overview of FAA's Part 5 Safety Assurance process;
Analysis of each element in the Safety Assurance process; and
Provides guidance what FAA requires from your SMS program when compliance expectations are vague.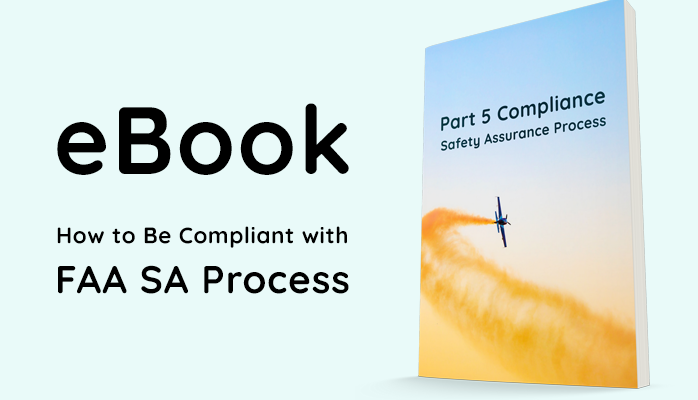 Site content provided by Northwest Data Solutions is meant for informational purposes only. Opinions presented here are not provided by any civil aviation authority or standards body.
Please Share if You Find This Helpful