Asking Management for More Budget
Inadequate aviation safety budgets are recurring challenges for every aviation SMS program. Without adequate budget, safety managers are unable to deliver enough services to satisfy the ICAO SMS requirements.
Why Get These Free Tools?
Get coached in areas outside your area of expertise, namely, business management.
Short videos and well-written, concise articles help safety managers prepare for budget meetings.
Let's face it. There is a lot of poor content on the Web. We researched and found FIVE great resources to help safety managers prepare themselves to ask for increased safety budgets.
These helpful resources include:
Three short videos (including a great role-play scenario); and
Two short articles with great points.
The main value of these resources is:
Saves time finding useful content; and
Helps you to deal effectively with management types.
These resources may help you overcome your aviation safety budget challenge.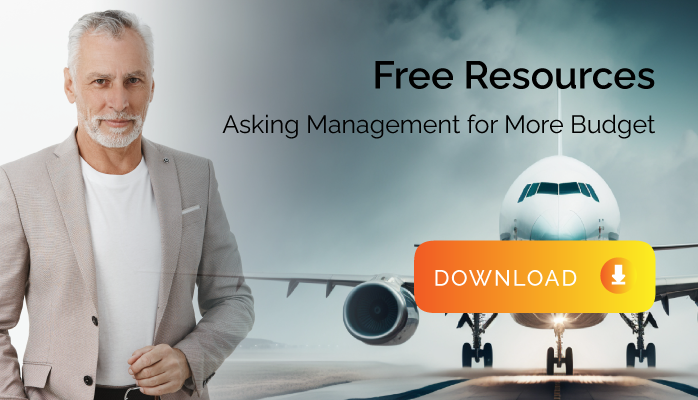 Site content provided by Northwest Data Solutions is meant for informational purposes only. Opinions presented here are not provided by any civil aviation authority or standards body.
Please Share if You Find This Helpful