SMS Shortfall Analysis to find SMS Program Failures
What this analysis offers:
Until now, there have been no risk management tools that offer an easy way to identify major SMS program failures in safety incidents.
Here's what SMS Shortfall Analysis offers:
New unique risk management tool discovers SMS program failures in safety incidents;
Designed to be fast, easy, and explicit;
Identifies whether failures are due to safety culture or safety bureaucracy;
Identifies failures due to risk controls, SMS bureaucracy, and human action; and
Identifies SMS program areas needing revised/new corrective, preventative, and detective risk controls.
How to use this assessment:
This 16-page ebook covers:
What SMS Shortfall Analysis is;
Why SMS Shortfall Analysis is unique;
How to perform SMS Shortfall Analysis (walkthrough)
Examples of SMS Shortfall Analysis; and
Blank analysis templates.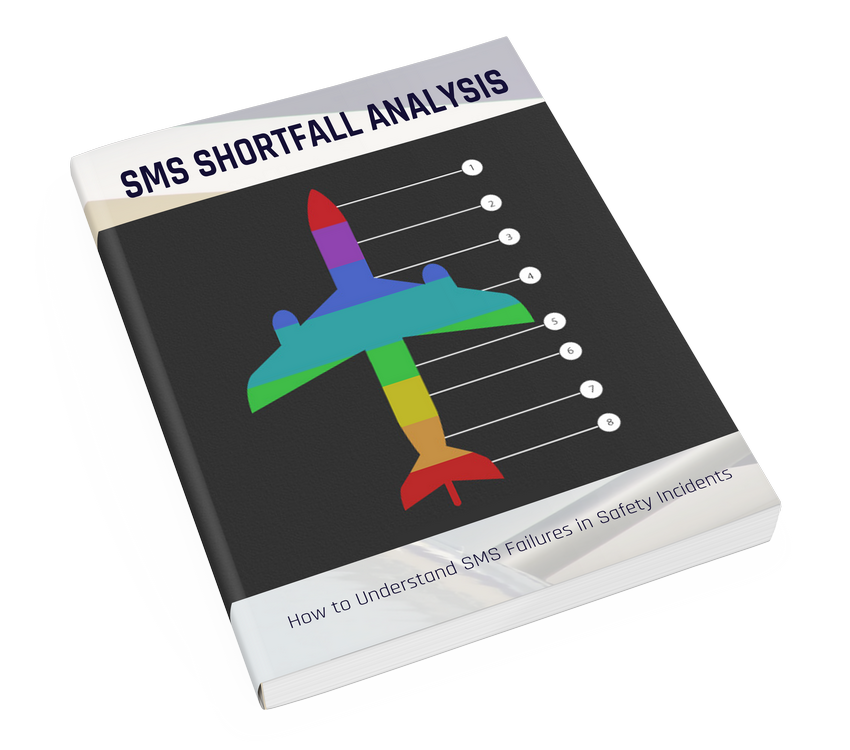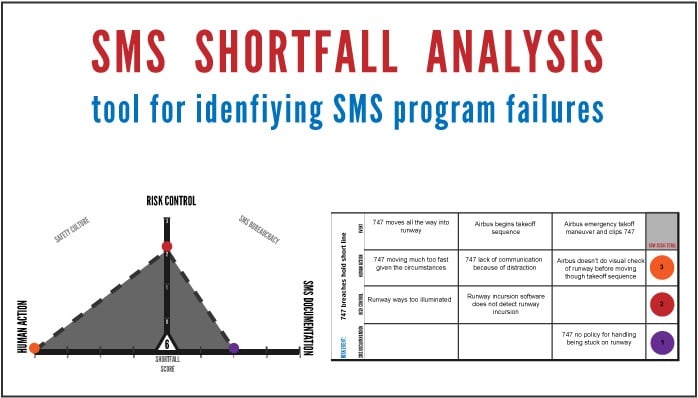 Site content provided by Northwest Data Solutions is meant for informational purposes only. Opinions presented here are not provided by any civil aviation authority or standards body.
Please Share if You Find This Helpful