Download Free Aviation Safety Tools!
Gap Analysis TemplatesWe hope you find these items valuable.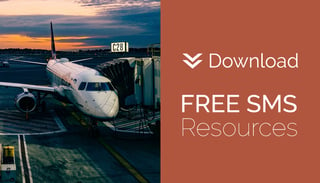 Safety Audit Checklists
4 Aviation Safety Audit Checklists
Key Performance Indicators (KPIs or SPIs)
Policy Templates
CEO Commitment to Safety Templates
Non-Punitive Reporting Policy Templates
Flight Risk Assessment Tools Download
Risk Analysis Resources
Issue Life Cycle Analysis Diagram Tool
SMS Implementation Templates
SMS Implementation Plan Templates
SMS Implementation Risk Assessment Template
SMS Software Tools Review
Watch SMS Implementation Videos
Aviation Safety Manager Specific
Newsletter Topics for Safety Managers
Safety Manager Job Description
Safety Managers Tips Asking For Budget Increases
Aviation SMS Training
Aviation Safety Quizzes
Hazard and Risk Assessment Quiz
Miscellaneous Resources
Management of Change Templates
Safety Accountabilities Template
Hazard Reporting Best Practices Poster
Hazard Reporting & Risk Management Software
Conduct hazard reporting in a Web based software program. The advantages are:
Available 24x7;
Automated email notifications to safety team;
Users receive immediate feedback;
Users track their reported issues;
Offline reporting available;
Multiple predefined or custom reporting forms.
Follow link below to see a live Web demo of this hazard reporting software.
Want to watch demo videos on your schedule?
Site content provided by Northwest Data Solutions is meant for informational purposes only. Opinions presented here are not provided by any civil aviation authority or standards body.